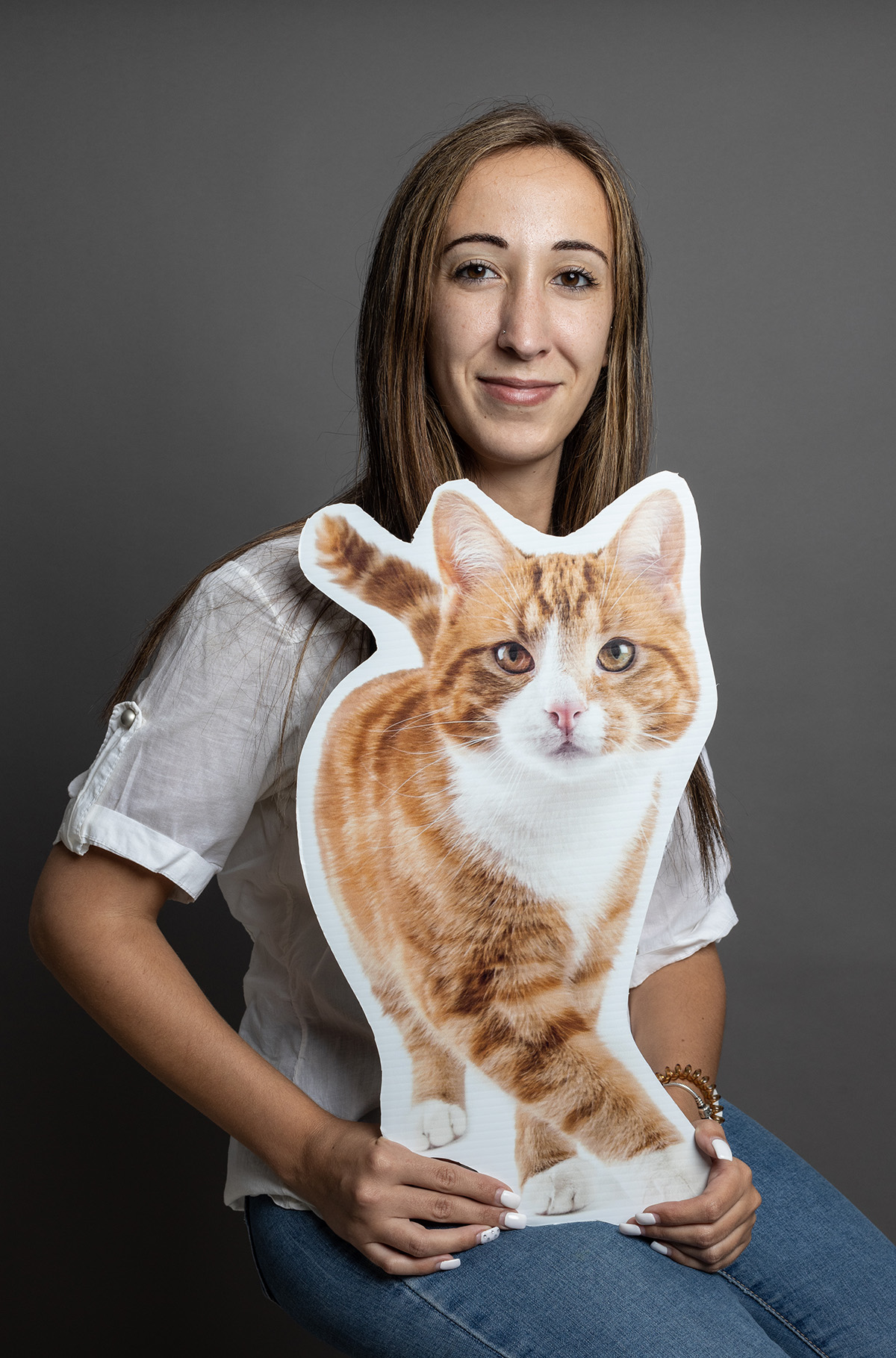 Sandra is passionate about animals and always felt as she was missing their presence in her daily professional life.
Her interest and love for animals led her to look for an opportunity to learn more and that's how she became a part-time member of our team.
Sandra feels a true panic about cockroaches, which is why we count on all our feline friends to keep her safe.
In her family you can find Júnior, the cat, and the dogs Eddie and Aisha.