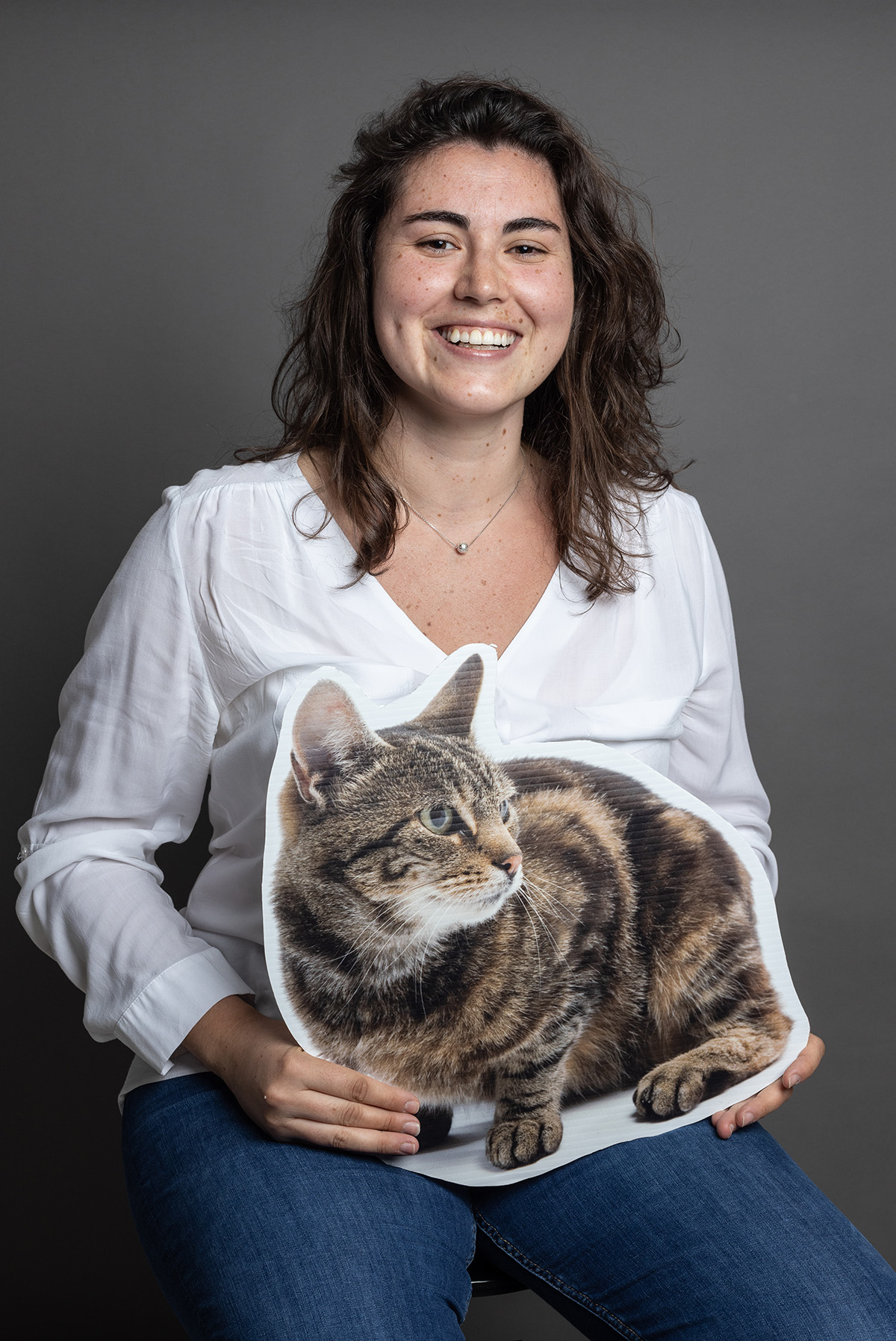 Lisboa
Marta has a background in Veterinary Medicine and post-graduated in Intervention in Behavioural Disease in Companion Animals, through a partnership between Centro Para o Conhecimento Animal and INSPSIC.
Integra a equipa d'O Gato Fica desde 2021, onde o convívio diário com gatos lhe deu a oportunidade de descobrir o quão fascinante é a espécie felina.
Marta makes sure everyone in our team has access to chocolate vegan versions and was the main character in one of the most epic episodes of our existence, having been rescued by firemen.
Da sua família fazem parte a cadela Pipoca e os sobrinhos felinos Mia e Miau.