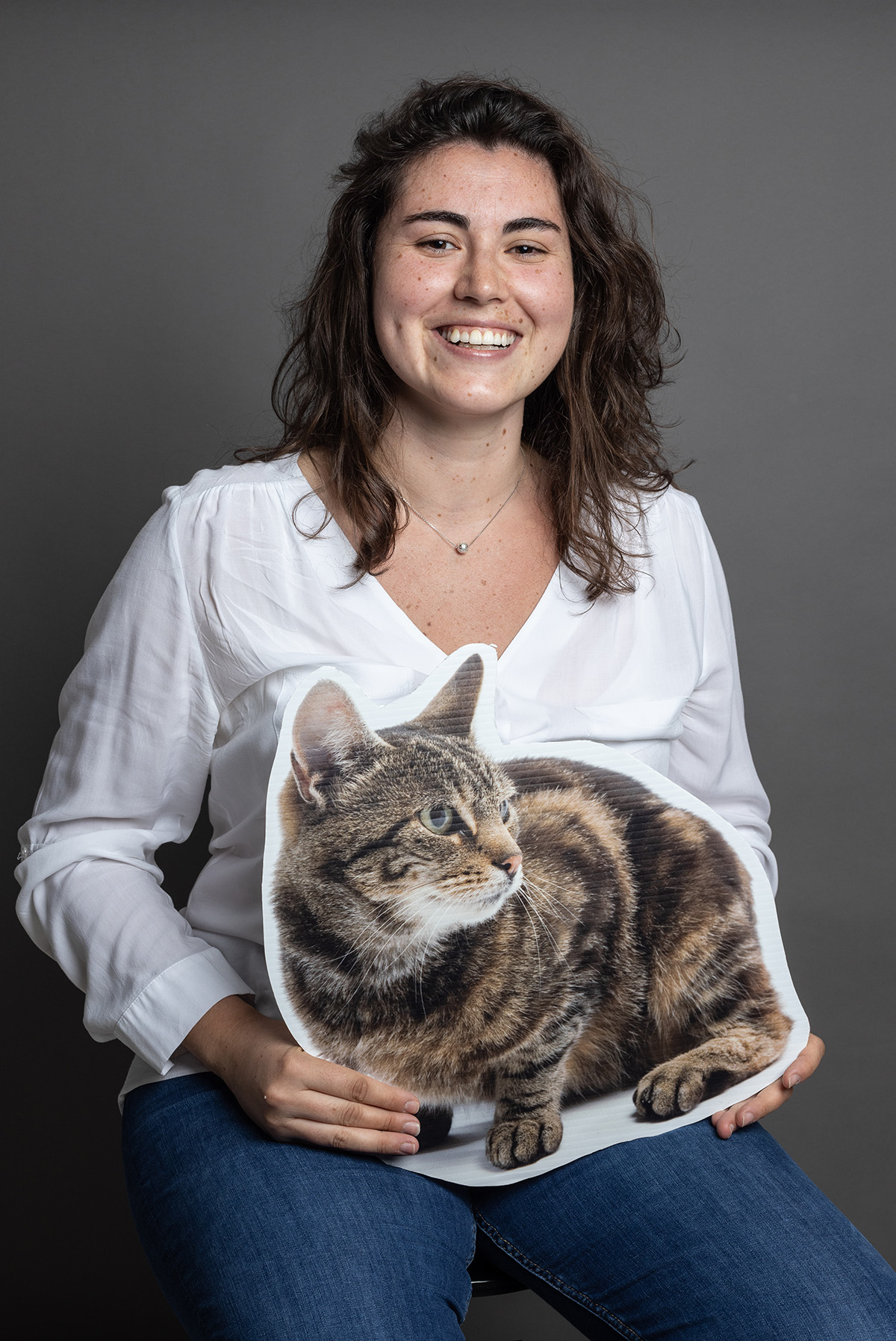 Marta has a background in Veterinary Medicine and post-graduated in Intervention in Behavioural Disease in Companion Animals, through a partnership between Centro Para o Conhecimento Animal and INSPSIC.
She's now a part-time member of our team, where getting more acquainted with cats allowed her to find out how fascinating cats can be.
Marta makes sure everyone in our team has access to chocolate vegan versions and was the main character in one of the most epic episodes of our existence, having been rescued by firemen.
In her family you can find Pipoca, the dog, and Mia, her feline niece.