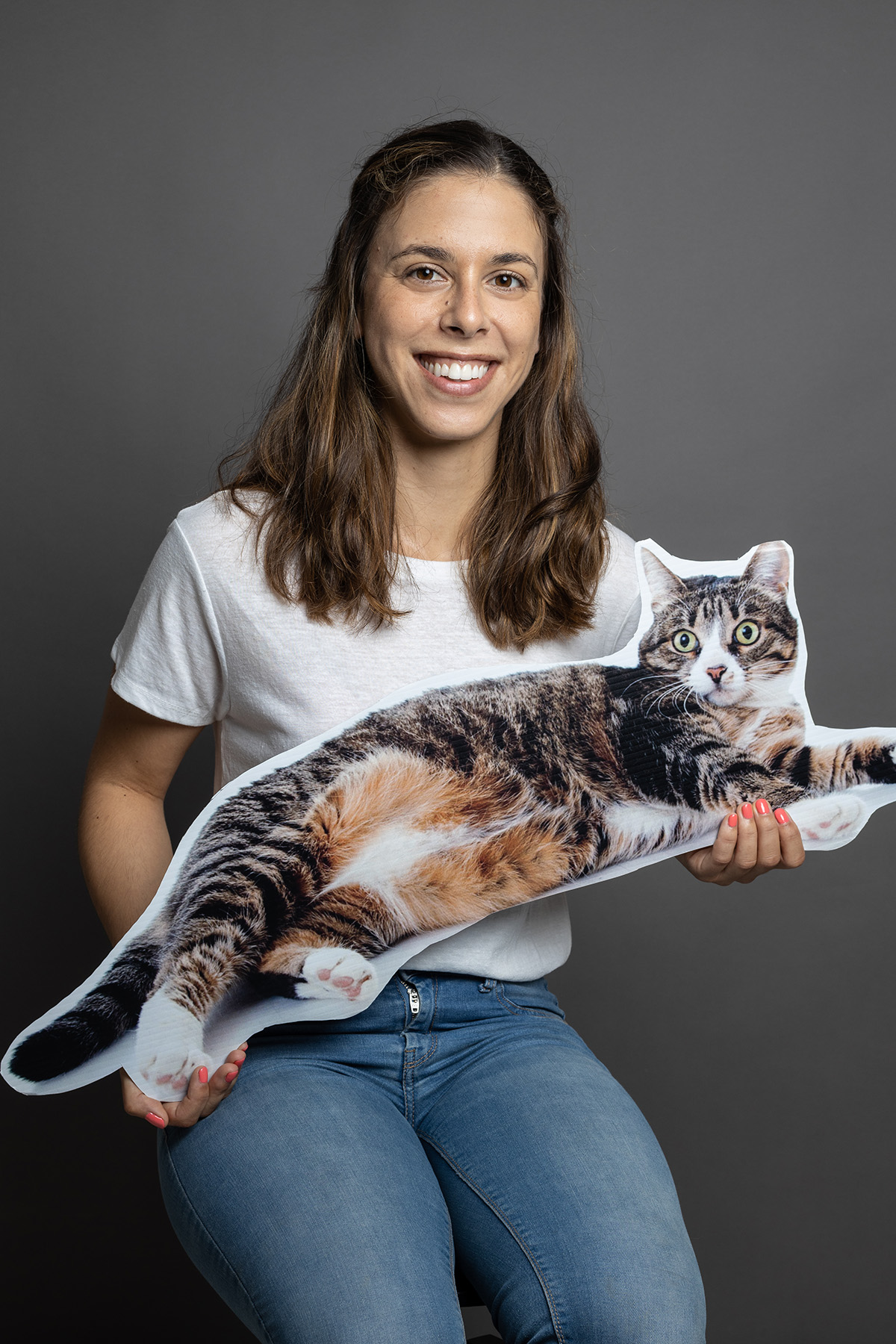 Mariana has a background in Biology, having been responsible for the physical and mental wellbeing of animals in Zos in Lisbon and London.
More recently, she qualified as a veterinary technician and was an intern at Hospital do Gato, where she deepened her love for the species.
Mariana is the pink soul in our team, emanating unicorns and rainbows any time one of her colleagues' days appears greyish.
In her family you can find Bamboo.