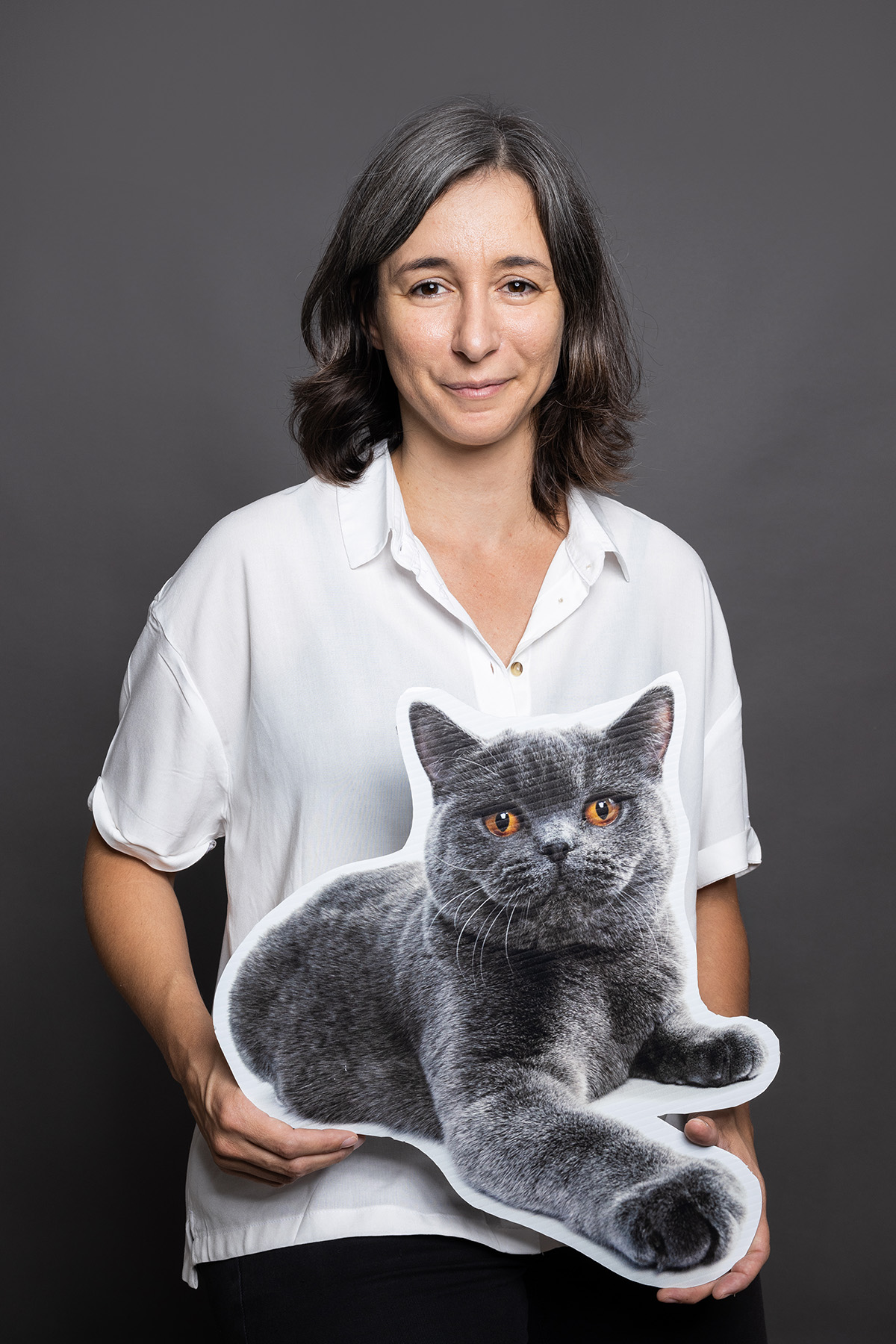 Joana is the founder of O Gato Fica.
She has a degree in Clinical psychology, but felt the need to change her professional path, which is why she then enrolled in Veterinary Medicine.
During her studies she realised cats are still misunderstood, which is why she deepened her interest in feline medicine. One of her internships was precisely at Hospital do Gato.
O Gato Fica was born in 2014, when she felt the need to find a professional service to take care of her own pets.
Since then, she has done a post-graduation in Feline Medicine by Improve International and the Advanced Certificate in Feline Behaviour by International Cat Care, one of the most prestigious institutions in what concerns feline welfare, behaviour and medicine.
She also participated in other events, such as Vicky Hall's lectures - promoted by Hospital do Gato, and the workshop Train your Cat by Centro para o Conhecimento Animal.
Joana is the team's expert in sending emails without attachments and, if she could, she would offer all of O Gato Fica's clients a Catit Jumbo litter tray with a big bag of Always Cat litter.
There are three feline characters in her family - sweet Gema and brothers Dinhas and Sassá, as well as Dimas, the dog.