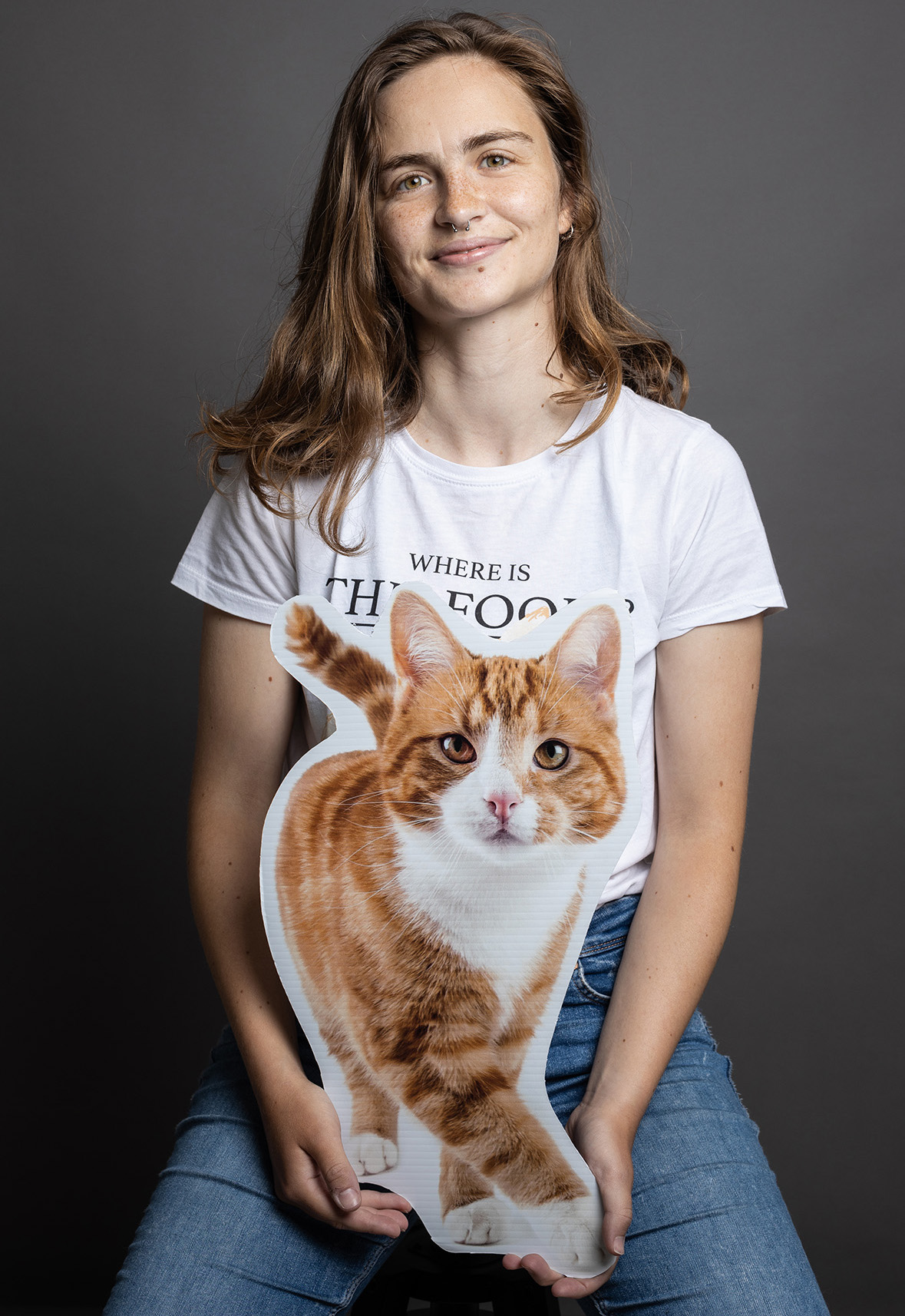 Cláudia has a background in Sports, though she's always been passionate about animals, specially about cats.
After qualifying in Animal Grooming and Hygiene, she was an intern at Consultório do Gato, where she deepened her love for the species.
Nowadays, besides her main work as a swimming teacher, she's a part-time catsitter for O Gato Fica, which allows her to keep in touch with cats and to put what she knows into practice.
Cláudia can cheer up the whole team when she shares her adventures during catsitting routes.
In her family you can find Floki, with whom she has put into practice her interest in feline training.