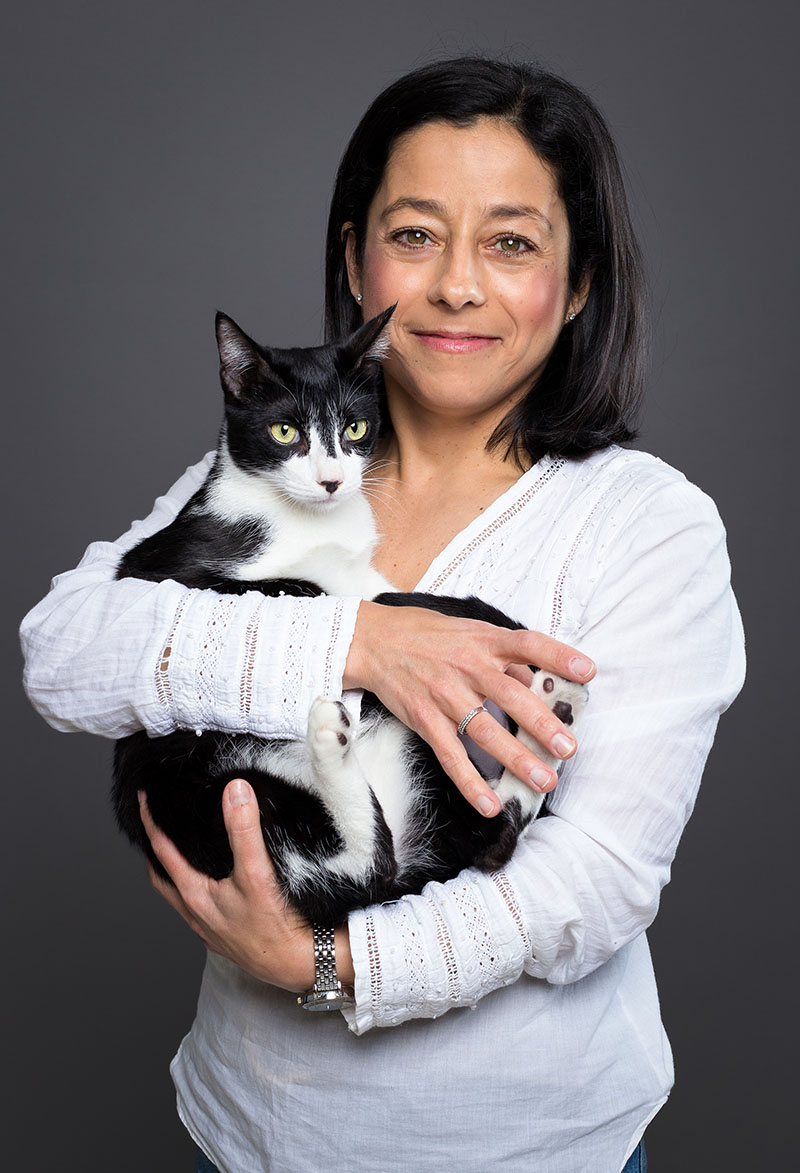 Ana Paula has a background in Clinical Psychology and Theatre, but her true passion led her to look for a new professional path. That's how in 2015 the found herself working at Hospital do Gato, supporting families of hospitalised or ones who were grieving.
She's currently a part time member of our team and has already qualified in iCatCare's Cat Friendly Course.
Ana Paula is the team's zen energy, one who can deal with the most challenging cats.
In her family you can find Shanti and Zen.